Solidarity Lunch this Saturday, 9/30
Fundraiser for Communities Affected by the Mexican Earthquakes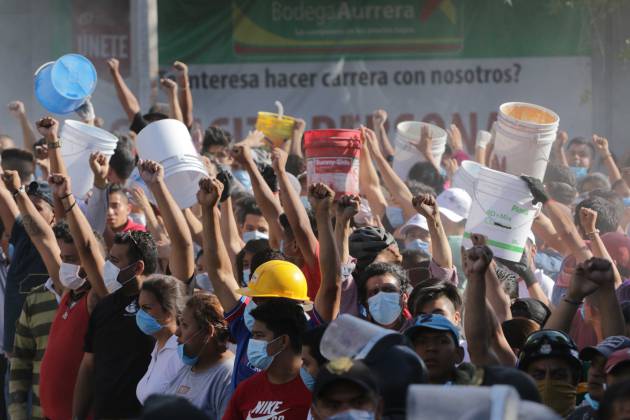 After the major earthquakes that struck Mexico over the past few weeks, leaving hundreds of thousands of people without shelter, food and water, the Mexican government and the major political parties have been caught stealing aid and using it for their own political purposes. In contrast, all of your donations from this event will go directly to the National Indigenous Congress, ensuring that aid arrives to the communities most adversely affected by these earthquakes. Unlike donations made to international aid organizations, the funds donated to the CNI will be part of a holistic reconstruction of Mexico from below that will make the social tragedies of (un)natural disasters less likely in the future. For more information about the National Indigenous Congress (CNI) efforts, click here.
MAKE  A DONATION
PURCHASE FUNDRAISER EVENT TICKETS

($20 per adult)
(Includes delicious lunch, kids' games, and a raffle ticket)
WHEN: Saturday, September 30
WHEN: Starting at 12 noon
WHERE: 814 N. Mangum St. Durham
*For those who purchase their ticket online, we will add your name to the guest list.
Save
Save
Save
Save
Save
Save
Save
Save
Save
Save
Save
Save
Save
Save
Save
Save